Frequently Ask Questions
---
What are the cut-off times for specific transactions?
Cut-off times are as follows: (all times are listed as Monday thru Friday, MST)
Domestic Wires - 2:30PM
International Wires - 12:30PM
Same-day ACH - 10:30AM
ACH - 4:00PM
What is my ABA Routing number?
Southwest Capital Bank's ABA Routing information is as follows:

| | |
| --- | --- |
| Paper (ex. Ordering Checks): | 107000372 |
| Electronic (ex. Direct Deposit/Automatic Payments): | 107000372 |
| Wire Transfers: | 107000372 |
---
How can I block my debit card if I suspect fraud?
In the event your debit card is lost or stolen or you suspect fraud, contact Customer Support, Monday – Friday from 8am -5pm at 505.247.7922, or go into any SWCB branch to close out the card and report the fraud.You may also reach our fraud department by phone at 1.800.472.3272.
Things to consider when you suspect fraud BEFORE filing a dispute.
Call Customer support Monday-Friday 8am to 5pm to inquire about the transactions. If at a branch bring it to the attention of teller or Universal Banker. if there is a phone number listed from the Merchant have the customer try to contact the merchant for more information/details concerning the transaction this will help when filing the dispute. If there is suspected fraud the card will be closed out. A new card will be ordered and can only by one of our Customer Support members or a branch employee.
How do I file a dispute?
Fill out a dispute form, provided by customer support or a branch employee.

Fill the form out carefully and remember to provide adequate detail and up to date contact information.

Once the form is completed, return completed form back to the employee who provided it or email it to: support@southwestcapital.com. The form may also be taken to a branch location of your choice to be sent to the Debit Card department.
What is the time frame to file a dispute?
Customers have 90 statement days to file a dispute.
Which types of transactions can I file a dispute for?
You may file a dispute for any debit card related transaction that you suspect is fraudulent. (Bear in mind, there is a different process for disputing merchandise
How long will it take for my dispute to be resolved?
The dispute process can take up to 90 days to resolve. You will be given provisional credit within 10 business days. This is a temporary credit until resolution is obtained from Mastercard and depending on their results that will determine whether the provisional credit stays or is denied. You will be kept informed via mail and if we should require more details from you, I will contact you at the phone number we have on file for you.

---
How do I order checks?
You can order checks for your account by visiting any one of our local branches, calling Customer Support or via our online portal.
Simply click on the "Check Reorder" link located at the bottom of our any of our pages.
---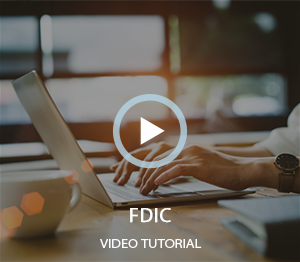 FDIC Regulator Contact information
The Federal Deposit Insurance Corporation's mission is to maintain the stability of and public confidence in the nation's financial system. You can find out about the FDIC's consumer outreach programs and publications that address the concerns of depositors and other customers of banks and savings associations by clicking here.